Train, Track, Engage - Smarter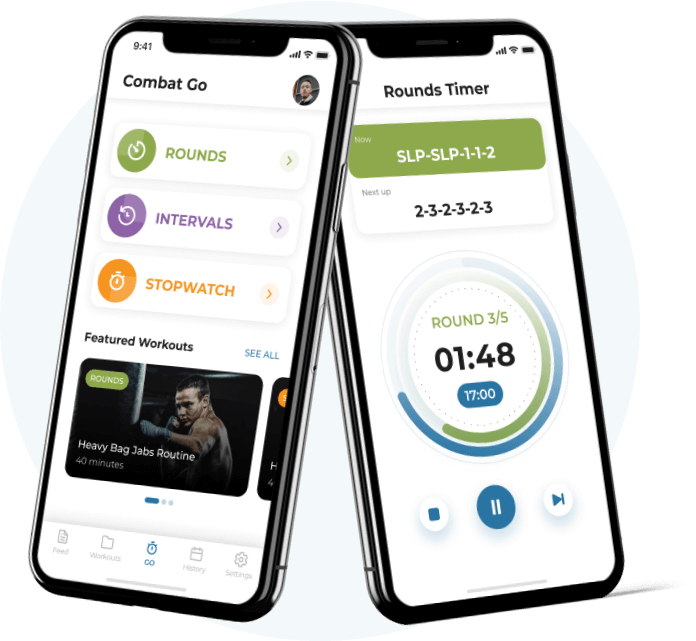 Use the free Combat Go app to guide you and track all your training using our featured workouts or your own routines, including our unique AI boxing coach.
Seek inspiration and share your progress by connecting with friends and other members of our training community.
Our mobile app is currently in development. Get on the list to be one of our first users, or try our boxing web app which is available now.